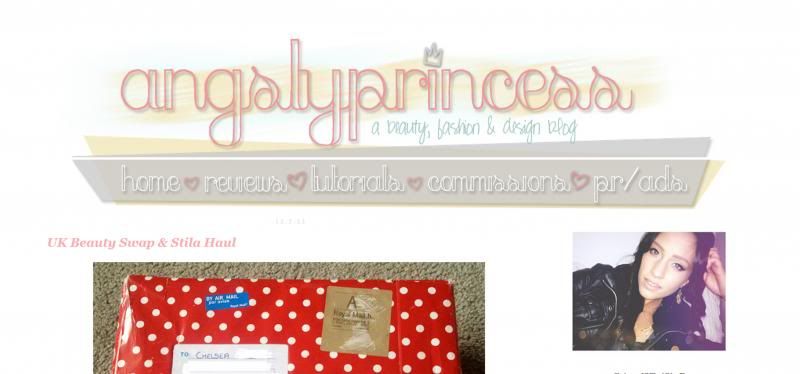 This months share the love post is dedicated to the lovely Chelsea from
Angsty Princess
. It's a new blog in my life and it's a fab one at that. I discovered her blog through a beauty swap i took part in and i was partnered with Chelsea, I couldn't have asked for a better swap partner she's such a lovely girl and i had a lot of fun emailing and talking to her.
Her blog is lovely, great content, clear photos and a really nice layout too! I'd definitely recommend heading over there and checking out her blog!
What blogs have you been loving reading?